Updating this old review to my site is a great reminder of how wonderfully crafted this film was upon first viewing it.
Another indie style, non "Hollywoodised" film with strong characters and an intriguing tone.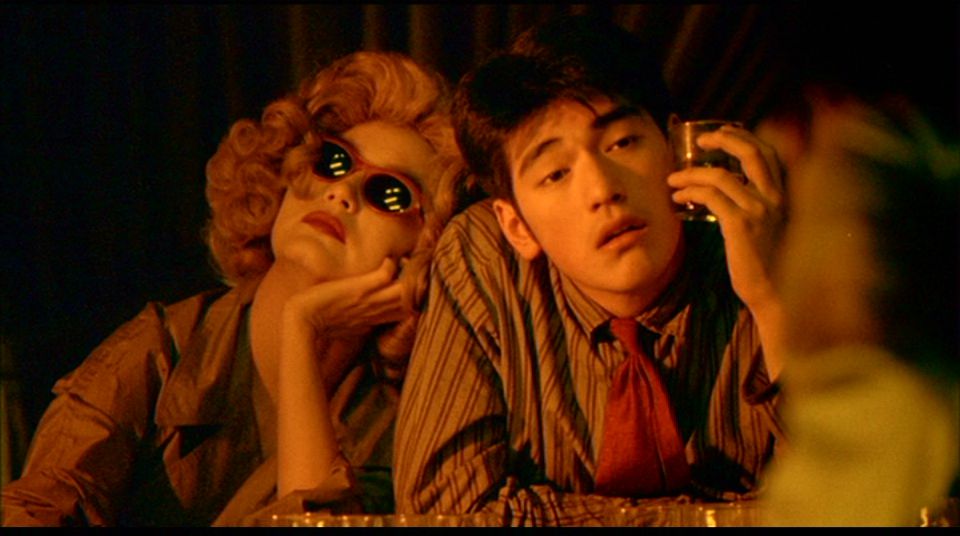 Kar Wai Wong's Chungking Express is a combination of artistry, drama and comedy.
The film is merely the story about two cops with no connection to each other who are both heart broken from recent
relationships and try to get passed the feeling by mingling with females they meet. The movie is broken into 2 parts which make us wonder what ever happened to the first couple and how does their story end?
Watching this has presented to me a small picture in what I believe some streets of Hong Kong would look like. The director and cinematographer have done a great job in being able to capture the essence of this country and display it in comparison to Hollywood made movies. Handheld shots make it a winner by bringing in the true nature of the environment.
In addition script was fantastic, taking us into the mind of some characters, listening to their genuine thoughts on life and their daily routine was another intriguing aspect.
The only bad thing I can say is how one story ends and another begins. No smooth transition to it, no satisfying solution to the previous tale, it got confusing especially since I thought both female characters might've been the same person.
Overall it was great, no doubt about it, and a strong recommendation to anyone who lives and breathes film.
My rating for 'Chungking Express' is an 8.5/10
---
You can also find me on:
---
LIKED THIS REVIEW? LEAVE A COMMENT AND SHARE IT AMONGST YOUR FRIENDS